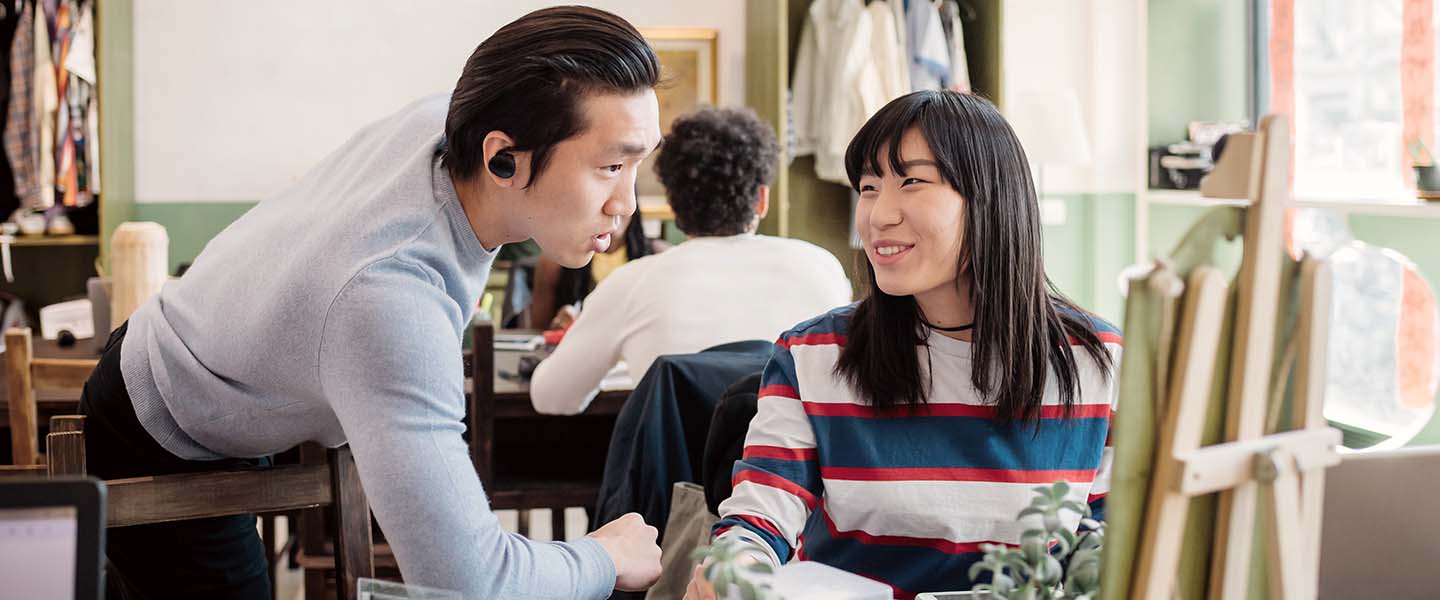 Progress towards female equality in senior leadership is accelerated when men act as allies. Informed by Grant Thornton's research into the global mid-market, this article reveals what being a male ally looks like, and outlines the practical steps businesses can take to drive action and remove the organisational and cultural barriers to male allyship.
It will take 136 years to close the worldwide gender gap, according to the latest figures from the World Economic Forum. The business world is making faster progress towards gender parity in leadership, with Grant Thornton's 2022 report Women in Business: Opening the door to diverse talent revealing that 33% of senior leaders in the global mid-market are female, and that 90% of organisations report at least one women on their senior team.
A great deal still needs to be done, however, and male allies must engage, because leadership has to drive progress.

"It's not possible to change decision-making processes, policies and business strategy without those sitting at the table taking responsibility. That's why it's key that men are involved," explains Sheree Atcheson, group VP of diversity and inclusion at Valtech.
Unfortunately, activity around gender parity is often still seen as a female preserve.

"What a lot of businesses are doing wrong is only engaging women on gender equality initiatives, while struggling to find the right way to speak to the men holding dominant positions in the workplace," says Vassilis Kazas, managing partner at Grant Thornton Greece. "This results in change initiatives being considered women's issues, when it should be the opposite."
What being a male ally looks like
Many men are vocal about gender parity, but commitment to the cause isn't reflected in action. A 2019 report revealed that while 77% of men reported doing 'everything they can' to achieve gender fairness, only 41% of women agreed that they were.[i] Meanwhile, 60% of all those surveyed said it's rare to see men speaking out against gender discrimination.

While organisational culture, talent management processes and policies should be addressed, being an ally can also be as simple as speaking out in support of female colleagues.

"It's about listening so we can try to understand, learning what it is we don't know, how we can make a difference, and then doing something about it. It can be as simple as trying to be a better teammate," says Adrian Warr, CEO of south-east Asia and APAC head of employee experience at Edelman, and co-chair of Male Allies in Hong Kong.

There are also proactive ways to drive equality in senior leadership. "An ally will only be as good as their actions," states Valérie Verdoni, senior director, International Business Center at Raymond Chabot Grant Thornton Canada.
"A male ally needs to be empathetic and understand that the reality of their female colleagues can be different from their own.
QUICK TIPS
How to be a male ally
Advocate for female leadership: Challenge unconscious bias and stereotypes – in the boardroom, at recruitment meetings, during remuneration committee sessions, with stakeholders.
Credit where it's due: Don't allow female colleagues to be talked over, or see their ideas credited to others. Celebrate their successes, and don't miss opportunities to point out how diversity in leadership makes the business better.
Listen: Ask women about their experiences, find ways to hear their stories first-hand, acknowledge that your female colleagues may experience the company differently to you. Give women equal time and respect to share their views.
Speak up: Tell other men what you've learnt. Share the business and culture benefits of gender equality in the workplace with influential audiences. Call out sexist behaviours. Encourage your circles to champion equality.
Be self-aware: Reflect on the advantages – or lack of disadvantages – you have as a male professional, and consider how you can help others gain similar advantages.
Out of office allyship: Support work-life balance, flexible working and paid leave for caregivers, and be seen to share the workload at home.
​
They need to be good at listening, at asking questions that may be different from those they would ask male colleagues, and able to empower women in front of other colleagues."
Research has also revealed that the male ally behaviours which most resonated with women were:
Letting other men know when they said inappropriate things in the workplace
Crediting female co-workers for ideas and successes
Advocating for equal pay
Publicly defending anyone sexually harassed by male colleagues.[i]
And these were also the actions men felt most able to step up to.

As well as advocating for them, the ally role is also about networks, connection and relationships. "The ally needs to build and cultivate a trusting relationship with their female colleagues so that they can encourage those women to achieve their full potential," says Verdoni. Atcheson adds: "Male allies have to be willing to push their networks out – because it's very easy to fill our networks with people we directly identify with, but when the majority of leaders are men, that compounds the problem."

Male leaders can also play a direct role in getting more women into senior positions during the recruitment process, when they are in positions to actively stamp out bias. "What I would ask men to do is hold themselves to the standard of hiring the best person for the job, having interviewed a diverse slate of candidates; also, ensuring that they recognise that different doesn't mean wrong," says Atcheson.
What businesses can do to create more male allies
Having a model for the modern male ally is necessary, but without willing candidates, the most well-meaning initiative will fail. There are still a lot of men who fail to recognise gender inequality in the workplace, or feel there's nothing they can do about it. In many cases, organisational and cultural barriers can prevent action. How can organisations get more men to step up?

"Attempting to bring men into the conversation has previously been a complex process," says Kazas. "Businesses can change this by putting in active effort to encourage men to address gender inequality, and by focusing on cases of inequality with tangible proof, such as international data."

There are audiences that need to be brought into the fold, says Warr, galvanising the apathetic into action, while convincing the rest that there's a problem to be addressed. Having visible, impactful male role models within the organisation is one of the most effective ways to do this.

To get more men to become supporters of advancing women in the workplace, their peers must speak up in a way that appeals to their own priorities. "Communication needs to massively change," concludes Warr. "Gender equality can be off-putting to the audience we need to be talking to. It doesn't feel like a narrative that's going to sell. We need to switch the narrative away from the problem and start elaborating on why this is going to make the world a better place."

This is the theory behind the 'circles of influence' model, espoused by Male Allies in Hong Kong. "Your first circle of influence is yourself, what you can do better," outlines Warr. "The second is your family, your friends, and colleagues. The third is your business, and the fourth is society at large. There's huge potential for behaviour change."
The impact of male allies
There is no doubt as to the importance of male allyship in the drive for gender parity in business. When men act, it can make a substantial impact. Researchers at the University of Kansas found that a male ally increases anticipated respect and support while reducing feelings of isolation. The 2021 report, Male allies at work: gender-equality supportive men reduce negative underrepresentation effects among women, showed that having an ally increased the sense of belonging and trust felt among women that they would be treated fairly. Women perceived any ally as empowering, and male allies as setting norms of equality in organisations.

Men visibly supporting women at work is even more important in geographies with entrenched gender roles. In certain cultures, male allies can make the difference between slow progress and no progress at all.

"In an environment where unconscious cultural biases make it difficult to recognise the potential of female talent, the role of male allies is a shift in the right direction," states Ngozi Ogwo, managing partner/CEO at Grant Thornton Nigeria. "Allies help close the gaps created by societal prejudices and make the campaign for an inclusive workforce attainable."


Male allies can support progress towards gender parity in senior leadership in a number of impactful ways. They can proactively exert influence to change behaviours in their own circles. They can shoulder some of the responsibility of facing down sexist behaviour in the workplace. By supporting and encouraging female colleagues in ways that work for those colleagues, they can facilitate women's career progression. And by creating an environment in which women feel as included and heard as their male counterparts, they will help them to achieve their potential, and encourage them not to take their talents elsewhere. There are reciprocal rewards. Diversity better business outcomes, and male ally may experience a degree of personal growth, broader networks, and most importantly, the associated benefits of a unified, energised, collaborative team.

For further insight into Grant Thornton's Women in Business research, and how organisations can create a diverse, included workforce, see the 2022 Report.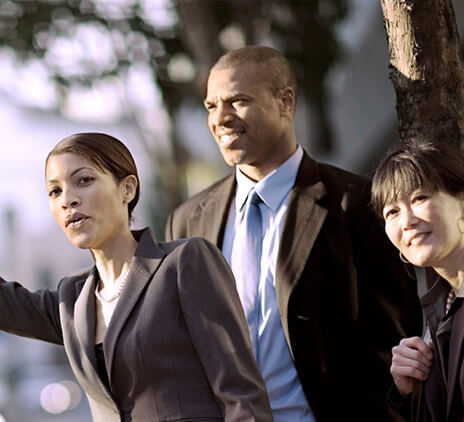 Holding banking to account: the real diversity and inclusion picture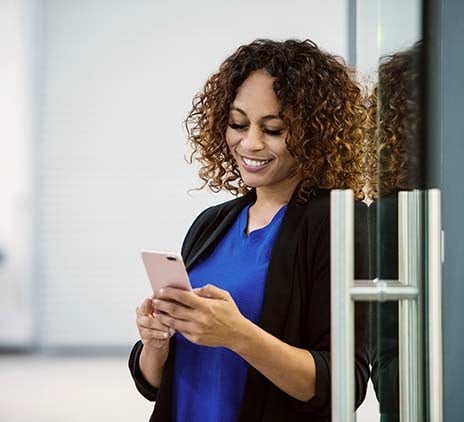 Opening the door to diverse talent
_____________________________________
i. Promundo US - So, you want to be a male ally for gender equality? (And you should)' - 2019